Maximize Your Operational Efficiency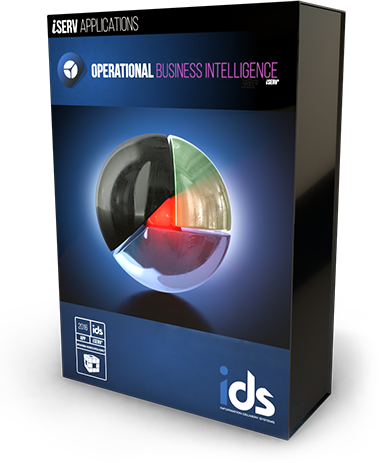 Overview
Operational Business Intelligence (OBI) is a continuous proactive process which allows potential problems to be averted by highlighting them before they even occur, and increases revenue and / or market share by predicting opportunities in time to exploit them.
iServ OBI lets you collect and integrate all your company's information sources in a single shared system increasing the correlation, and thus power, of such information. Continuous reporting, ad hoc reporting, data analysis and advanced data mining can be done simultaneously by the entire company on their own data as well as integrated with data from other departments.
Essentially iServ gives you unlimited scalability as to:
what data can be loaded,
the loading and use of reference data to make the raw data more relevant and usable for the users,
the number of reports, analysis, queries and data mining activities being executed, and
the number of users of the system.
Solution
iServ OBI is a powerful, flexible Business Intelligence platform that gives operators the ability to improve their operational efficiency by ensuring that every employee receives the right information at the right time. iServ OBI also identifies and reports operational risks at an early stage, giving you what you need to quickly implement solutions to any problems. This is done by providing quality-assured, synchronized information, both in processed, summarized form and in detailed form.
iServ makes this possible by providing extremely high capacity per server and by using Oracle's Grid technology, which allows multiple database servers to work together as one. Data sources, reference data, reports and users are handled separately from an authorization point of view, and all critical functions to handle authorizations are included in the iServ platform. This provides unparalleled efficiency compared to traditional Business Intelligence solutions, which require much of this logic to be developed and maintained by consultants.
iServ OBI provides more efficient and effective control of your activities and provides the analysis and information to make better business decisions.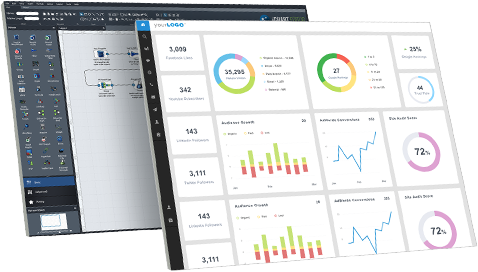 create advanced analytical chains using a simple drag and drop-interface